We provide an innovative and collaborative opportunity for authors and undergraduate students interested in publishing.
---
AH is proud to announce the release of 15 e-books, available in Kindle, iBooks and Nook format. All of our new releases are available as e-books and we are working to develop electronic versions of nearly all books in our catalog
---
Baltimore City Paper writer Dean Bartoli Smith highlighted author Shirley Brewer's exceptional new work, After Words, in an article titled Elegaic Mood. Read the article.
---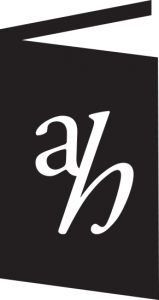 Join Apprentice House as we celebrate the launch of 10 new paperback books and 15 e-books… published by Loyola undergraduates. Our authors will join us live for readings, and others will meet the audience via video greetings. Meet the students who solicited, reviewed, accepted, edited and designed the books. See the list of books highlighted at the event.
"This is our largest release to date," says AH publisher, Kevin Atticks, DCD. "We had incredible submissions and a talented group of students who made this possible," says Atticks. Authors from the Baltimore area and beyond will be in attendance, with some sending video messages to announce their titles.
---
Apprentice House is proud to announce that its titles are now available to customers in Brazil and Germany. AH titles are already distributed in North America, most European Union-member countries and Australia.
---
Barbara Morrison, Apprentice House author of "Innocent: Confessions of a Welfare Mother" was featured in the Forbes.com "Money Mic" series! Click on the link to read the article and learn more about Morrison's life as a welfare mother and her journey out of poverty.
http://www.forbes.com/sites/learnvest/2012/11/01/my-journey-from-lazy-welfare-mother-to-successful-professional/
---
Apprentice House will launch seven new titles in 2013, a variety of fiction, non-fiction, poetry and memoirs. More details coming soon…
---
Apprentice House is no "regular" publishing house; it's an ongoing student project that provides critical experiential learning opportunities to students of many disciplines. A series of three courses offered through Loyola University's communication department dovetail with the project development, design, and marketing of real books by authors who are, for the most part, unaffiliated with Loyola.
Since 2006, Apprentice House has published nearly 40 titles across the spectrum of genres, from memoir to travel and from Shakespeare to shipwrecks.
---
Apprentice House author Barbara Morrison's Innocent: Confessions of a Welfare Mom has been named a finalist in the ForeWord Reviews Book Awards nonfiction category.
First, second, and third place winners will be awarded in each category. A $1,500 cash prize will also be awarded to Best Fiction and Best Nonfiction as determined by the editors of ForeWord Reviews. ForeWord Reviews reserves the right to withhold an award in any category should submissions not meet criteria outlined by editorial and professional production standards mentioned above.
Finalists will be announced in our weekly email newsletter, ForeWord This Week, in April 2012.
Winners in each category and overall fiction and nonfiction prize winners will be announced at the American Library Association annual conference and on our website in June of 2012.
---
"Kelsey Shining Bright" is the first release by 18-year-old Cailean Geary, a student at Villanova.
This middle-grade novel focuses on Kelsey, a bubbly 12-year-old girl who is Deaf and faces the struggles of making friends and joining her school's running team as a result. Her courage, patience and pride are tested during a school year filled with new relationships, secrets, encounters with bullies, stark differences and striving for her to realize who she truly is – a girl of many colors.
"This beautifully written book captures the reader from the first vivid descriptions of the end of summer for the 12-year-old, to the awkward first steps of becoming friends with a new neighbor," says Kathleen Zwiebel, chair of judging standards at the Columbia Scholastic Press Association of Columbia University. "It is a captivating story with the themes of family, forgiveness, friendship and acceptance seamlessly interwoven."
Geary began writing the novel four years ago in memory of her late uncle who was Deaf. After a chance connection with her sister's high school peer via Facebook this past fall, she submitted the manuscript to Loyola's Apprentice House, the only student-run, campus-based publishing house in the nation.
---
Apprentice House is proud to announce its new releases for Winter/Spring 2012. Our newest books include memoirs, fictional thrillers, autobiographies and biographies: